Proximity Key Fob is a smart key that is very popular with people. Powered by RFID or NFC technology, the Proximity key fob enables a keyless entry into a system used in vehicle locking or access control. What people like best is that key fobs are low cost, convenient, smart, and easy to use.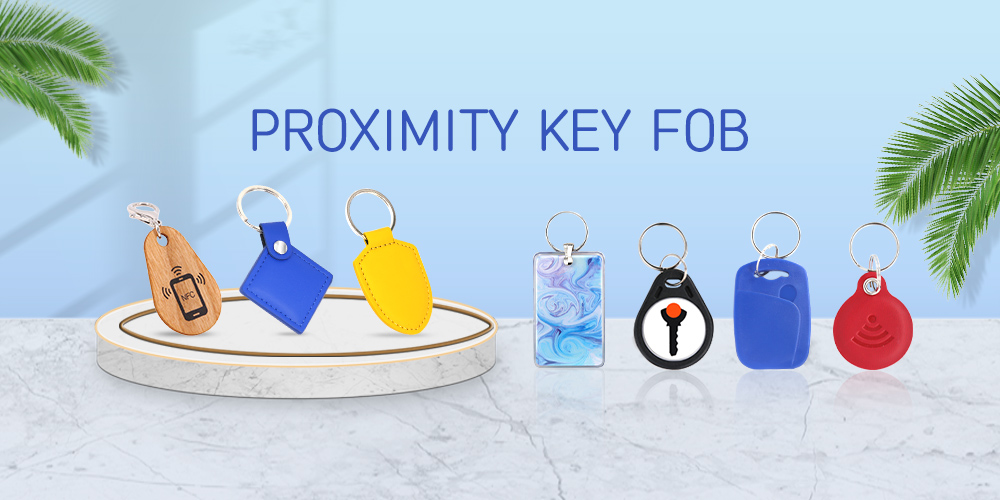 Proximity key fobs do not need to insert the key into the keyhole, just a touch of the sensor. It is fast and convenient especially using for Office building or community access control. There is no need for a battery so after a virtually infinite number of reads or swipes, RFID keyfobs can also work. Also, it is easy to attach to a lanyard, keyring, or badge clip, making them handy whenever they are needed.
Common Proximity Key Fobs
Nowadays, there are all kinds of Proximity Key Fobs on the market. They are made of different materials with personalized craftsmanships. They have richer functions powered by different RFID chips. There are some common key fobs as follows, which one do you prefer?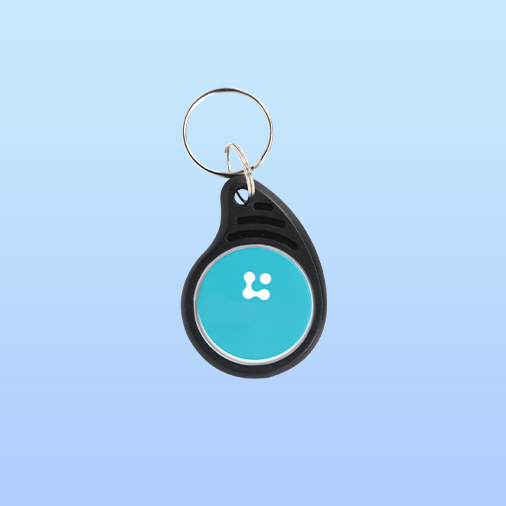 You must have seen this one, or even used it. Maybe the color and shape are a little different. ABS Proximity key fob is the most common one, which is usually used in community access control. ABS keyfob is very cheap and durable. It always combines with 125kHz chips(LF chips), such as EM4200, TK4100, EM4305, T5577, etc. Of course, 13.56MHz Chips are also available.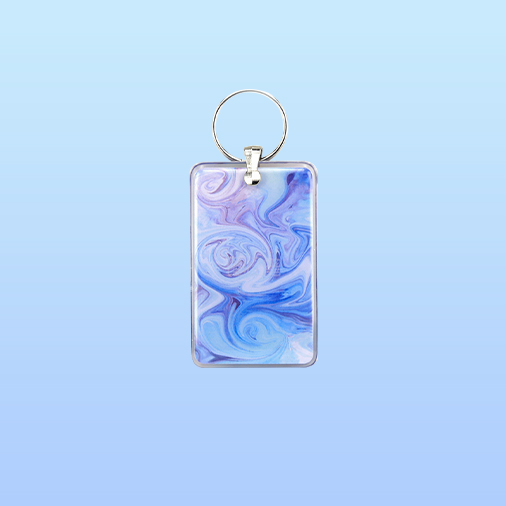 The epoxy key fob is the one that will make your keychain eye-catching. The glue dripping process gives it a crystal appearance, beautiful and attractive. It is not only a smart key but also a trinket that can decorate your key chain, backpack, etc. I love it. If you see the real thing, I'm sure you'll like it as much as I do. It is often customized to use in enterprise promotion activities, membership management, etc.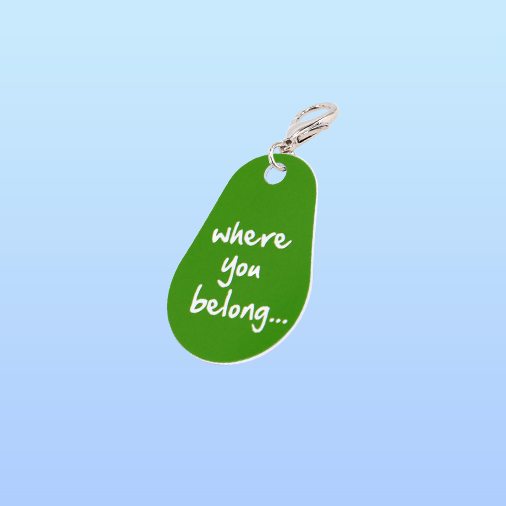 PVC RFID Key fob, you can see it as a nonstandard RFID PVC card, is very light and handy. With a keyring or rope, PVC proximity key fob is much more convenient and not easy to lose than PVC standard cards. It supports double-sided printing and various colors, crafts, RFID chips are available, providing many choices. It is also a good choice for access control, electronic ticket.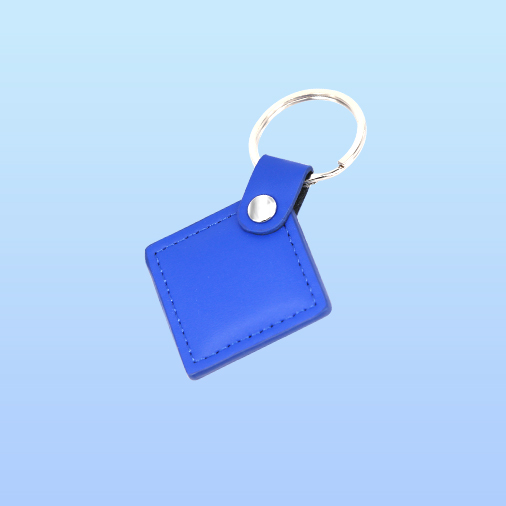 PU leather key fob features a business style, mature and stable. Nowadays, with the advent of the intelligent age, it is often used as a smart car key instead of a traditional car key. In fact, as early as 1998, Mercedes-Benz applied the proximity Key Fob to the car lock system, which can start the engine in addition to simply opening the lock. RFID leather key fob comes in many colors, shapes, crafts, and chips to meet different requirements.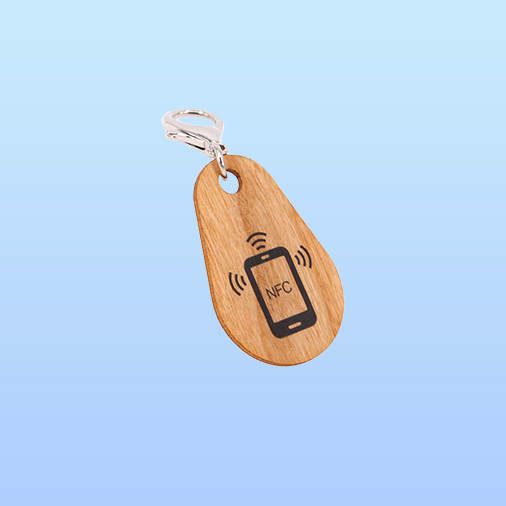 RFID Wooden keyfob is a new product. It is made of wood material in which the RFID chip or NFC chip is embedded. Eco-friendly is the greatest feature, making it stands out among all RFID keyfobs. Also, it is smooth without sawdust, light, and easy to use. With a custom logo or other brand information, it is very suitable for access control management of villas, resorts, and high-end hotels.
Relevant articles