When coming to Mifare cards and proximity cards, confusion is always full of our heads. We don't know how to distinguish them because it is tough to tell them apart from appearance.
Mifare cards use Mifare chips, so we call them Mifare Cards. And the most common Mifare card is M1(S50) Card. Technically, the Mifare Cards are also proximity cards. But the term "proximity card" refers to the older 125 kHz cards as distinct from the newer 13.56 MHz smart cards. So they are different in functions and applications.
Proximity Cards
Proximity Card is a newer technology than magnetic stripe cards. It is part of the contactless card technologies and can be read without inserting it into a reader device like a magnetic stripe card. As mentioned above, when we refer to a Proximity card, it often refers to 125kHz contactless cards.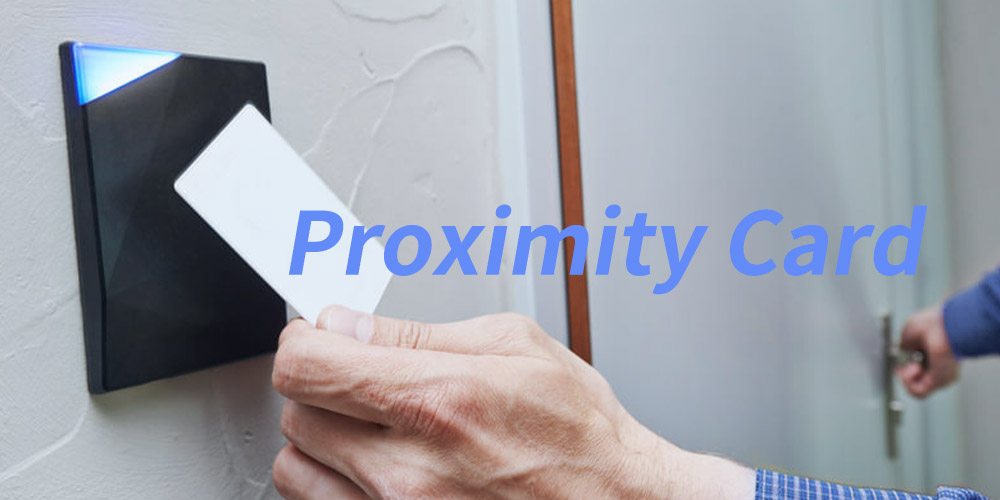 It works on 125kHz frequency and is from 26 to over 60 bit of format. The chip embedded in it has a single function: to provide the prox card reader with the card's identification number for authentication. Prox cards cannot store additional information. They are very suitable for door access control, such as community, school, etc.
If you want to know more information about Proximity Card, you can read this artile: Proximity Card: A Cost-effective Solution for Access Control
Mifare Cards
Mifare card is the most popular contactless smart card, mature and stable. It widely applies to transport, access control, leisure, e-government, events, and loyalty. Mifare cards operate at a frequency of 13.56 MHz and comply with ISO 14443 standard.
Mifare Cards provide higher card ID number capacities and have excellent security performance. Data is not emitted until both the Mifare card and reader mutually authenticate each other, handshake. Besides, Mifare offers several "user" data sectors that can be used by other applications. And the data sectors are secured by a key that is only known to the application.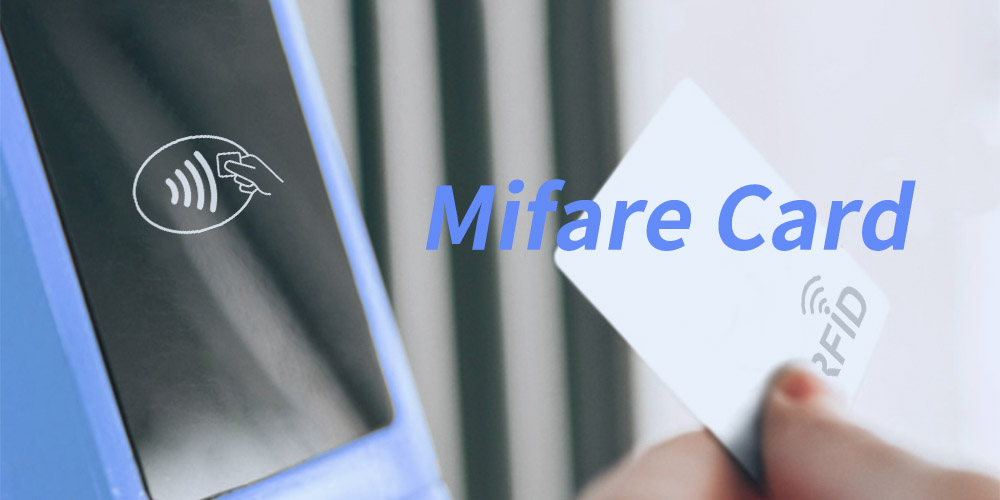 There are various types of Mifare cards according to using different Mifare chips. They have their distinct features to meet multiple applications. And the most popular Mifare card is the M1 card.
M1 -MIFARE Classic Series
• MIFARE Classic EV1 1K(S50)
• MIFARE Classic EV1 4K(S70)
The chip structure is suitable for all-in-one card applications and has good encryption. Main applications include all-in-one cards, bus, access control, attendance, electronic wallet, access management, scorecard, etc.
MIFARE Ultralight Series
• MIFARE Ultralight EV1 (48 Bytes or128 Bytes)
• MIFARE Ultralight C (17PF or 50PF)
MIFARE Ultralight chip cards have excellent encryption performance, and there are many applications in the field of payment. They are very suited for reasonably priced applications that require a minimum amount of data storage.
M2-MIFARE Plus Series
• MIFARE Plus S 1K
• MIFARE Plus S 1K SE
• MIFARE Plus S 2K / S 4K
• MIFARE Plus X 2K / X 4K
• MIFARE Plus EV1 2K / X 4K ( 17 or 70pF )
MIFARE PLUS series chips are divided into S standard version and X version, 4UID, and 7UID. S is the definitive version for the MIFARE Classic system. X provides more flexibility to optimize the command flow and achieve higher speed and confidentiality. They support AES encryption. And main applications include public transportation, access control, payment fields, etc.
M3-MIFARE DESFire Series
MIFARE DESFire series chips belong to the NFC Type 4 standard. DESFire series chips, also known as semi-CPU chips, have high encryption levels. The name DESFire indicates its main features. "DES" means reliable data transmission using DES, 2K3DES, 3K3DES, and AES hardware encryption engines. Main applications: finance, payment field, industrial application.
Mifare Cards VS Proximity Cards
According to the above that we have mentioned, we can conclude some differences between Mifare cards and proximity cards. In the following table, you can get it more clear.
Item
Proximity Cards
Mifare Cards
Frequency
125 kHz
13.56 MHz
Capacity
According chips (typically up to 1 kilobyte of data)
No storing of additional data
Security
Low
High
Encryption Keys
No
Yes
Application
• Door Access control
• Parking
• Card Payments
• Loyalty Programs
• Access management
• Transportation
• Other applications
If you know more differences between them, welcome you to write your idea. Or you want to know more information about Mifare cards or proximity cards, feel free to contact us. Our experienced experts are looking forward to getting in touch with you!
Relevant articles