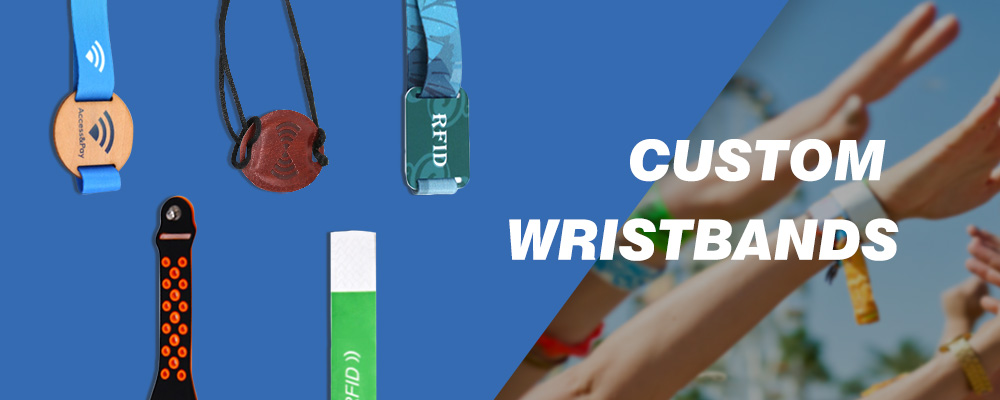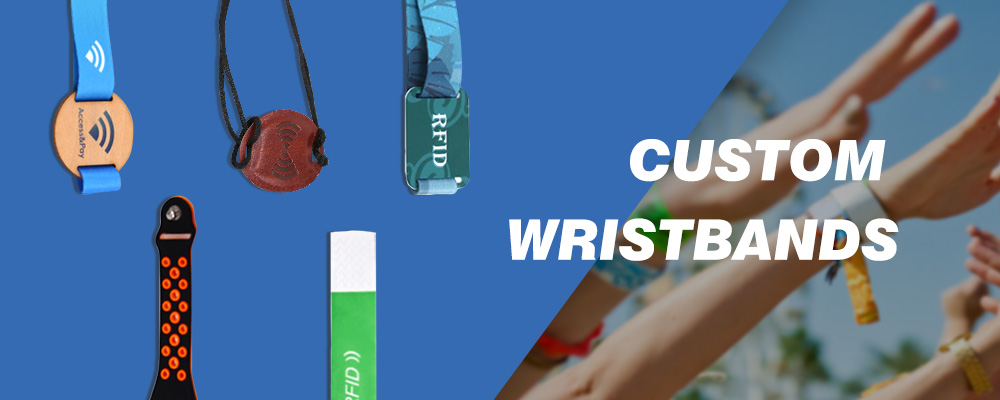 Using custom wristbands is a much more fashionable and intelligent choice for many lager events. Powered by RFID or NFC technology, RFID wristbands can achieve many functions to save money and manpower for event organizers. Besides, RFID custom wristbands are also a good tool to present the brand image. What's more, it provides an excellent experience for guests.
Embedded with different RFID chips, RFID wristbands have different functions. RFID wristbands can be equipped with LF RFID chips, HF RFID chips, or UHF chips. About the details of the RFID chip, you can check this article: What I Wish Everyone Knew About RFID Chips.
Xinyetong custom wristbands come in six materials, each of them caters to you in their own distinct way. If you do not find the appropriate one, contact us and tell us what kind of wristbands you want, we can make it for you. Custom wristbands, Xinyetong are professional and worthy of your trust.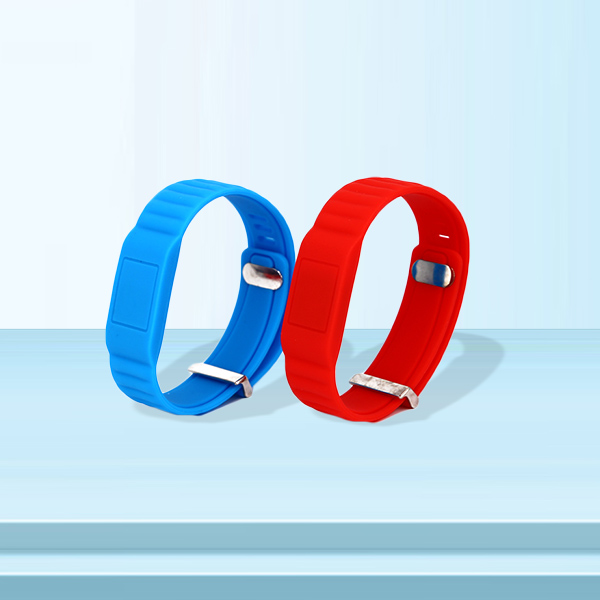 RFID silicone wristbands are widely used in Gym, Swimming Pool, Water Park, etc. Xinyetong silicone wristbands use high-quality silicone rubber material, meeting the FDA standard. Our silicone wristbands feature non-toxic, having no pungent odor, security, and eco-friendly.
There are many colors, styles, crafts, chips that you can choose. Download this file, you can know the details of silicone wristbands.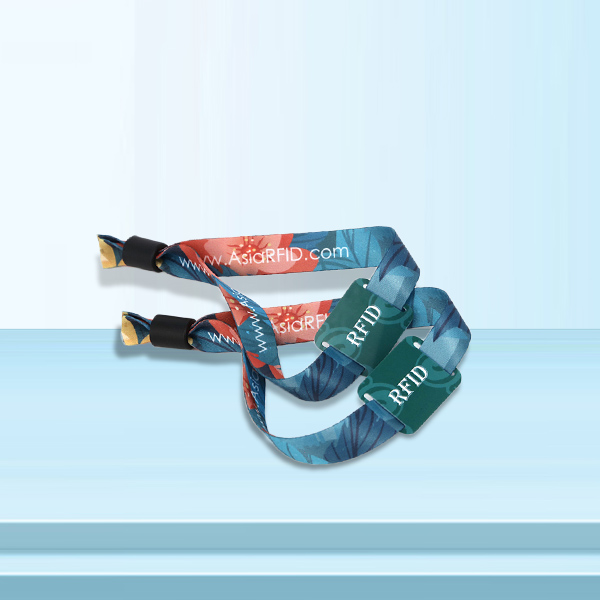 Fabric Wristband
Fabric wristbands are colorful, very suitable for festivals. There are many more possibilities in their styles and colors, which means that you have more choices. There are three common fabric materials: woven fabric, thermal transfer, satin soft.
Xinyetong supports all the above materials. And you can choose different printing techniques and customize your unique pattern. To get Xinyetong Fabric Wristband Styles.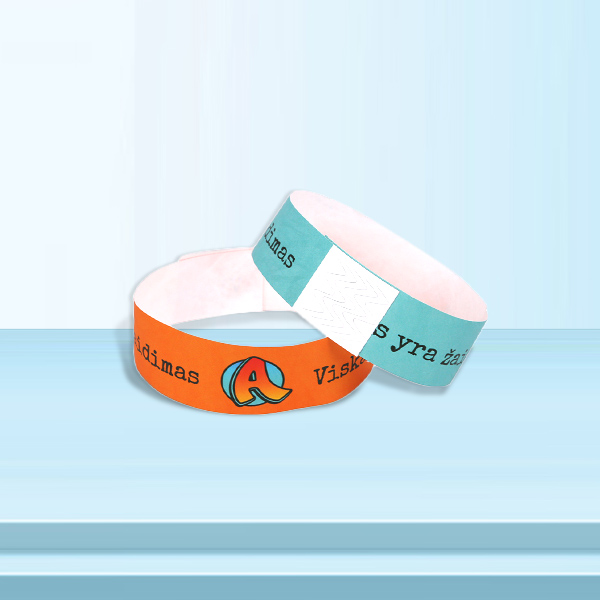 Paper Wristband
RFID paper wristband is a cost-effective RFID solution for one-time large events. You may think the paper is very fragile and not durable, but Xinyetong paper wristbands will break your traditional thinking. It uses a special paper, waterproof, anti-static, and folding resistance.
Xinyetong advanced printing equipment, exquisite craftsmanship ensure that each of our customers will get the perfect paper wristband, no color difference, and no other quality problems. Download.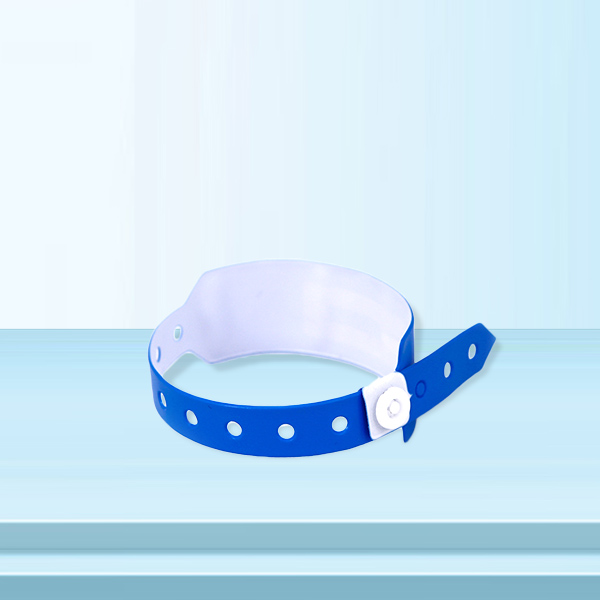 PVC Wristband
PVC wristbands are often used in patient management, maternal and infant management, or electronic tickets. Both as a disposable wristband, PVC wristbands are more durable than paper wristbands.
Xinyetong PVC wristbands are made of multi-layer PVC material, high quality, and comfortable. Want a custom PVC wristband, all you need to do is tell us what your requirements. Download Xinyetong PVC Wristband Styles.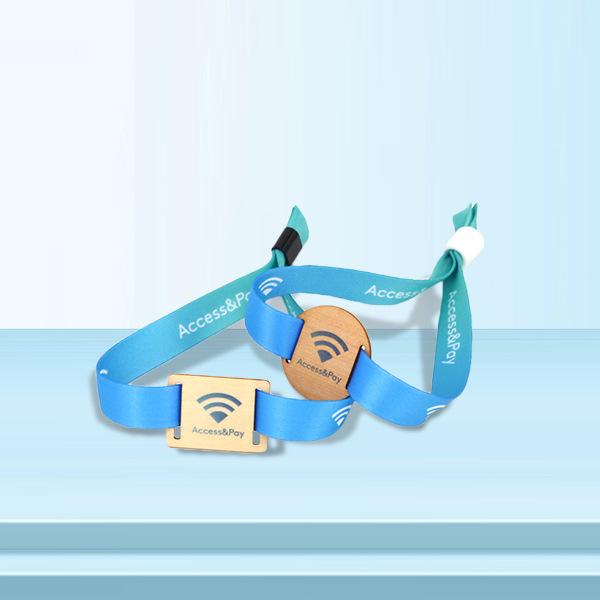 Wooden Wristband
Compared with other wristbands, wooden wristbands are a newer product. It consists of an RFID wooden chip and a woven wristband. It is recyclable, eco-friendly, and easy to impress and attract your customers with higher environmental requirements.
Xinyetong RFID wooden wristbands are not only environmentally friendly but also attractive with exquisite craft and fashion style. You can choose the rope or woven band. Contact us for more details.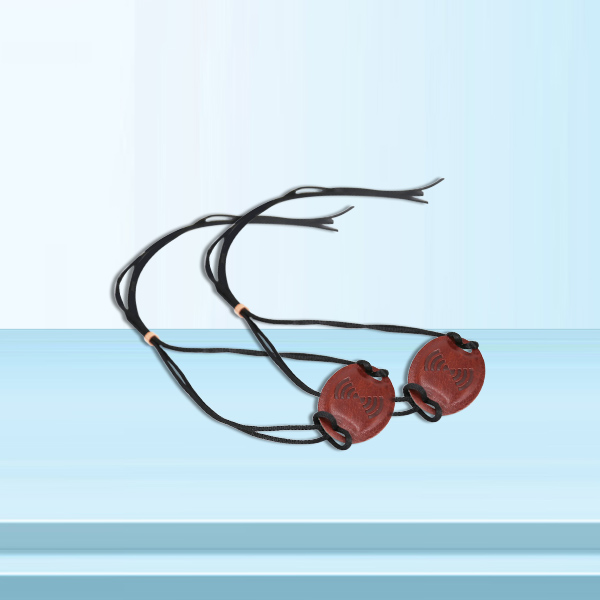 PU Leather Wristband
Like the wooden wristband, the PU leather wristband is also a newer and distinctive product. The small RFID card of this wristband is made of high-quality PU leather, comfortable, and high-end.
This wristband will make you stand out in the market. And Xinyetong will be your reliable partner and provide you with the best quality products to help you to win the market. Custom your PU leather wristbands, contact us now.
RFID Wristbands Cost
There are many factors to influence the cost of RFID wristbands. The two most influential factors are the quality and quantity you need. For instance, silicone wristbands are sure more expensive than paper wristbands; the unit price of 100 wristbands is definitely higher than that of 1000 wristbands. Besides, RFID wristbands cost fluctuates depending on the chips, crafts, and other options that you choose. But in Xinyetong, we can ensure that you can get high-quality RFID wristbands at a reasonable price.
How To Custom Your RFID Wristband
Contact us now
Tell us what types of RFID wristbands you want including colors, chips, crafts, etc.
Confirm the artwork
Submit your order and wait for it to be delivered.
In short, all you need to do is contact us. Whatever questions you have, our professional sales staff will help you solve the problem.
Relevant articles