Hey! Do you really know NFC cards? Our life has surrounded by RFID/NFC technology, but we don't know more about this. Your cards, like credit cards, passports, membership cards, are most NFC cards or RFID cards. Now, let's find out.
What is NFC Card?
NFC card, in short, is a smart card powered by NFC technology. As we all know, NFC is a short-range and high-frequency radio technology. It is based on RFID technology, combined with wireless interconnection technology.
NFC technology provides a very safe and fast way of communication for all kinds of electronic products. That is becoming more and more popular in our daily life.
NFC smart card integrates all the features of NFC. The communication distance is less than 10 cm, and the operating frequency is 13.56 MHz. The protocols it follows are ISO 14443A, ISO14443B, ISO 15693, etc. It is more secure than other RFID cards. And there are a variety of NFC cards that can be used in many applications.
How does NFC Card Work?
Each NFC Card is equipped with an NFC chip. NFC chip emits a specific electromagnetic wave and carries the series resonant circuit in the body. And its frequency is the same as that emitted by the reader.
After receiving the electromagnetic wave, the resonant circuit resonates to generate power. Then it will provide working voltage for other circuits. Thus, NFC cards can complete data transmission and interaction.
How to Choose an NFC Smart Card?
There are all kinds of cards, so how do we choose? Before choosing, you have to figure out how to classify them. The detailed classification has been sorted out below. Here are 25 kinds of NFC cards. Not all, but the most common NFC card types are here.
—— By Materials ——
NFC Cards come in various materials. You can choose it according to your requirements. The most common is PVC material. PET and Wood are environmentally friendly materials. PU leather is high-end and comfortable to touch. Paper is cost-effective, and smart business cards often use it.
—— By Encapsulation Mode——
If you think that an NFC card is a card, like a credit card or a bank card, you are wrong. According to different forms of packaging, NFC cards are presented in different forms. NFC wristband can be worn on the wrist. NFC epoxy card and NFC Keyfob can be hung on Key chains or handbags. NFC Coin card has an adhesive layer that you can stick to anywhere.
—— By Applications——
Smart NFC cards can be made to any cards depending on applications. If you play Amiibo, you must know NFC Amiibo Cards embedded with the Ntag215 chip. Inkjet Blank NFC cards can be printed as any card you want. NFC playing cards provide a new way of playing.
NFC business cards are smart that can make a good impression on your business partner. NFC smart ticket comes to replace traditional tickets. Add a special layer, the NFC card can work well on the metal surface. All this is just a drop in the bucket, you can explore more ways to play NFC card.
—— By Chips——
The most important thing about NFC cards is the NFC chip. It directly determines the function and performance of the card. And the standards and protocols adopted are not the same. The following NFC chip cards are the most commonly used.
Ntag21X series and Ultralight EV1 C are widely used and easy to operate. Icode SLIX has Good encryption performance. DESFire EV1 features large memory capacity, high cost, and good security performance. Felica is high cost, suitable for complex applications.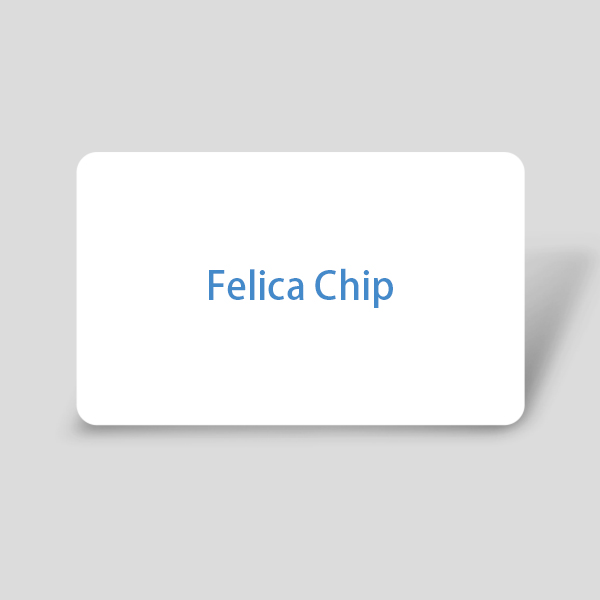 | NFC CHIP | PROTOCOL | READ/WRITE | EEPROM |
| --- | --- | --- | --- |
| Ntag213 | ISO14443A | Read & Write | 180 bits |
| Ntag215 | ISO14443A | Read & Write | 540 bits |
| Ntag216 | ISO14443A | Read & Write | 924 bits |
| Mifare 1K | ISO14443A | Read & Write | 1 KB |
| DesFire EV1 | ISO14443A | Read & Write | 2KB / 4KB/ 8KB |
| Icode SLIX | ISO 15693 | Read & Write | 1024 bits |
| Ultralight EV1 C | ISO14443A | Read & Write | 640 bits or 1312 bits |
| Felica | Sony FeliCa | Read & Write | 4KB |
How to Print on NFC Cards?
If you want to print by yourself, you must have an inkjet printer, Canon or Epson. And you also need a PVC ID Card Tray and some NFC inkjet cards. Then you can do it as demonstrated in the video. It looks easy and is very convenient, isn't it?
More simply, you can tell your needs to suppliers, such as Xinyetong. And they can make better results through more professional equipment. And there are a variety of process options, such as UV spot, QR code, embossing, hot foil, and so on.
If you have any questions about NFC cards, feel free to contact us!
Relevant articles