UHF Tag Jewelry belongs to UHF tags, operating at 860-960MHz in line with the UHF Gen2 standard. UHF Jewelry Tag features long read range, high data-transfer rate, long data storage time, high-security performance, etc.
It is designed to automatically track the retail, wholesale or storage of jewelry, which greatly improves the efficiency and security of jewelry management, reduces human error and labor costs.
,
DESCRIPTION
FEATURES
Global unique ID number
Strong security and confidentiality
Anti-theft and anti counterfeit
Fast data transfer and flexible
Suitable for multi-tag reading
Data retention for up to 10 years
APPLICATION
RFID tag jewelry not only applies to jewelry industry, but also applies to sunglasses, watches, and other accessories industry.
Inventory management
Logistics management
Supply chain management
Electronic security
COMMON SIZE
RFID tag jewelry a variety of fabrics, backing papers, antenna materials, chip models, sizes for you to choose from. The surface of the tags can also print with your logo, united price, and other information. The common sizes as follows: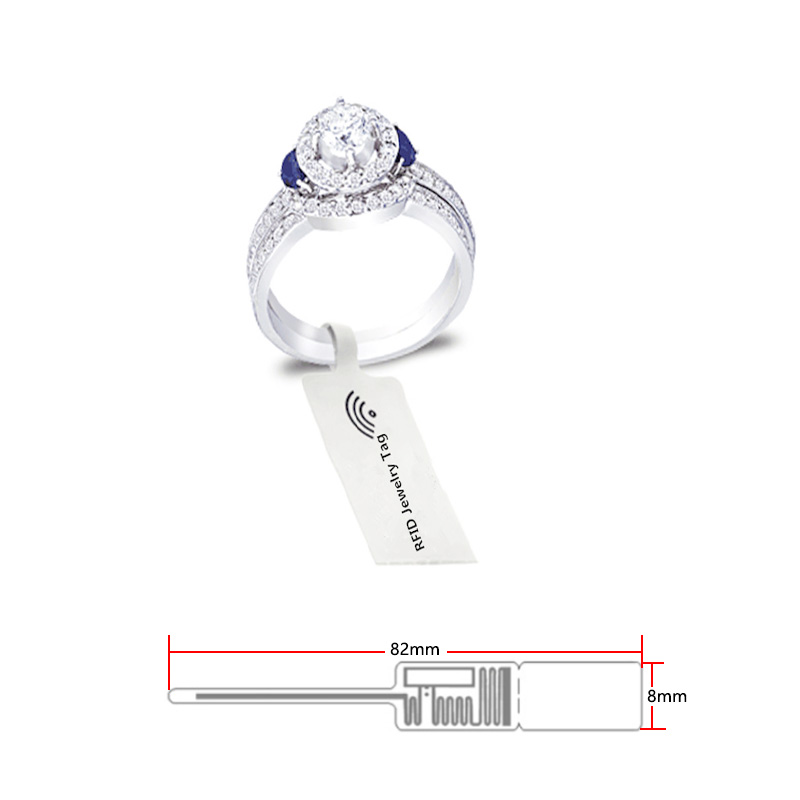 RFID jewelry tag 82*8mm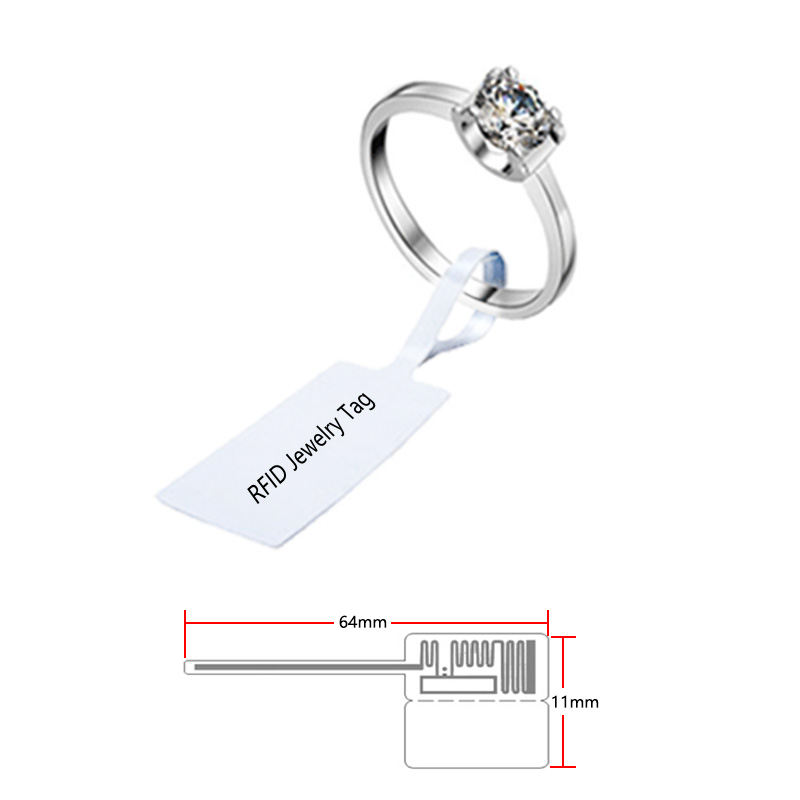 RFID jewelry tag 64*11mm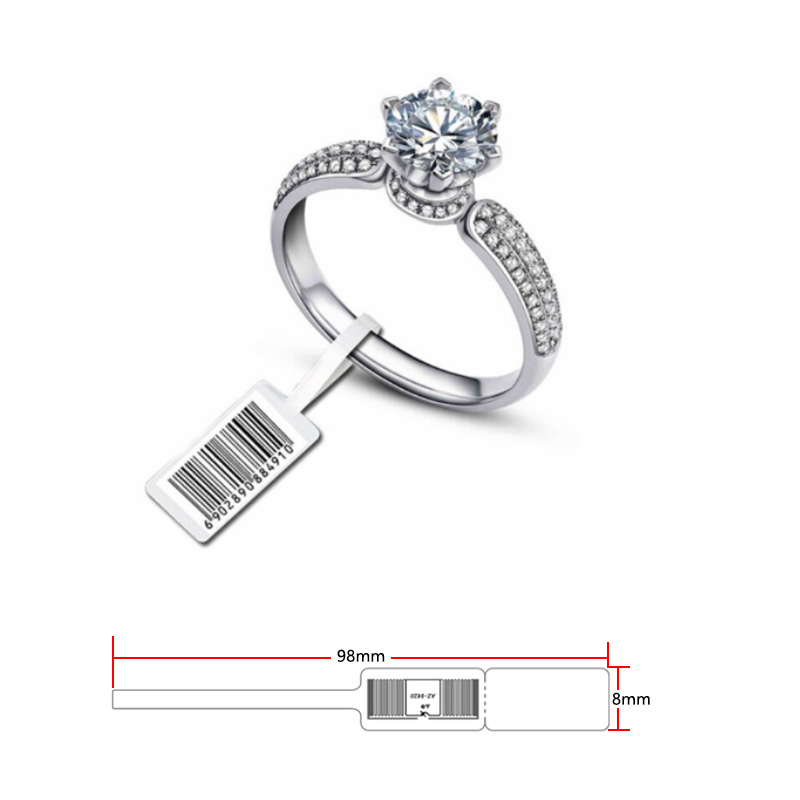 RFID jewelry tag 98*8mm
,