Implanted RFID Animal Microchip
RFID Animal Microchip may be a special design for animals like pets or wildlife. It is often anesthetized animals' skin by a special syringe or via surgery. Also, it is often embedded in objects easy for extreme conditions because it's a high resistance glass tube.
The microchip may be a simple safe and quick procedure. It can make all the difference in being reunited together with your pet should they stray or go missing. The microchip is that the size of a grain of rice and therefore the procedure, which may be administered by a vet or trained implanter, takes only a couple of minutes and lasts a lifetime.
,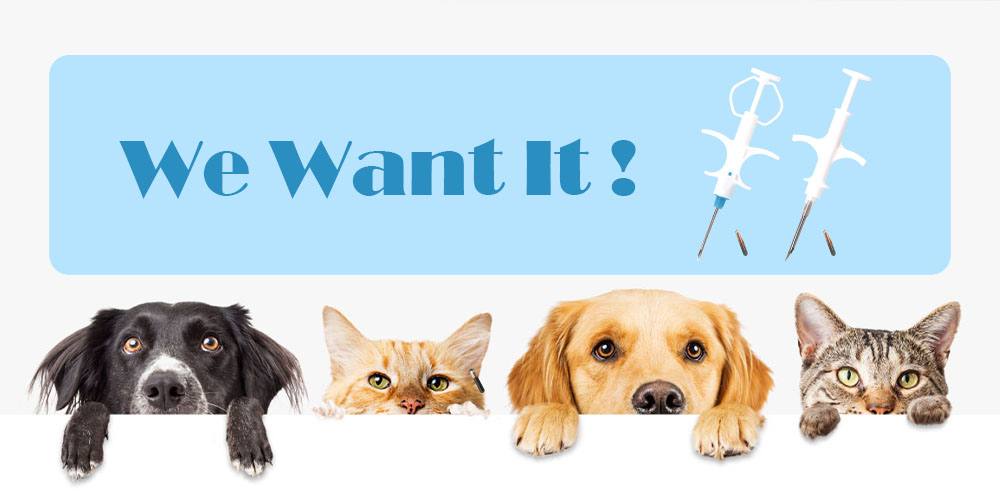 FEATURES
Unique identity for every livestock and pet
Anti-bacterial
Import and export control
Lost pet can be easily traced back to it's owner
Veterinarians are able to keep the animal's heath record
Easily implanted and no impact on the animal
Suitable for use in extreme conditions
APPLICATIONS
animal pet Identification
dog management
cat management
Companion animal health record management
Lost pet tracking
,
Parameters
Item
Implanted RFID Animal Microchip
Material
Bioglass with Parylene coating
Packing material
1 syringe with 1 pre-loaded microchip, then packed in 1 Medical-grade sterilization pouch
Microchip with needle or microchip without syringe or needle are for option too.
Chip
EM4305 or Customized
Frequency
125 KHz/134.2 KHz
Size
1.5×8, 2×6, 2×8, 2×10, 2×12, 3×13, 3.85×23, 3.85×32, 4x34mm.etc
R/W
Read/ Write
Protocol
ISO11784/785 FDX A/B, HDX
Reading distance
0-10cm
Write Endurance
more than 20 years;rewritable times: more than 1000000 times
Working Temperature
minus20 ℃~50℃; storage temperature:-40 ℃~70℃
Data Retention Time
10 years
Samples
Free samples are available upon request