NFC Smart Ring is a product that masterful blend of art and technology. It has a fashionable appearance and powerful functions. This Zirconia ceramics that is often used to make jewelry, high-end & durable.
Beneath its good look, there is an NFC chip that can connect with your smartphone. Through NFC technology, this smart ring can achieve data sharing and other functions. For example, it can fast open the APP on your phones. Besides, it can unlock your door or make a payment instead of your key and payment card.
,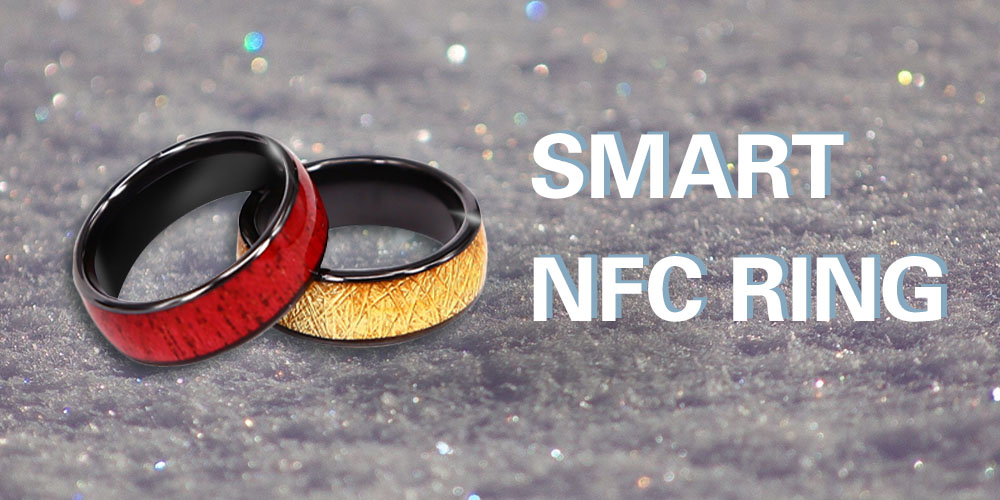 INTRODUCTION
DO RFID GROUPceramic NFC ring, made of zirconia ceramics, has excellent hardness and gloss. It has a smooth surface, exuding the texture of jewelry, and looks more high-end and luxurious. Besides, this RFID smart ring has high density, resistance to falling, and durable.
Our RFID/NFC ring comes in many colors, like classical black, cute pink, bright blue, etc. And you can customize it. Except for the NFC basic function, you can customize some popular functions. For example, negative ions, temperature-sensitive discoloration, ultraviolet discoloration, adding a LED light, etc.
FEATURES
Made of zirconia ceramics: high density, good hardness, durability, and anti-fall
High-end and luxurious: Good gloss, good texture, good look
Available in all sizes: 6-12 (American standard) or customize
IP68 grade waterproof and dustproof
Built-in ultra-sensitive NFC chip, no need to charge, ready to use
Customized service: Various styles, crafts, colors that you can choose
Multi-function: mobile interaction, can be used as a key or payment card or access card, etc.
APPLICATIONS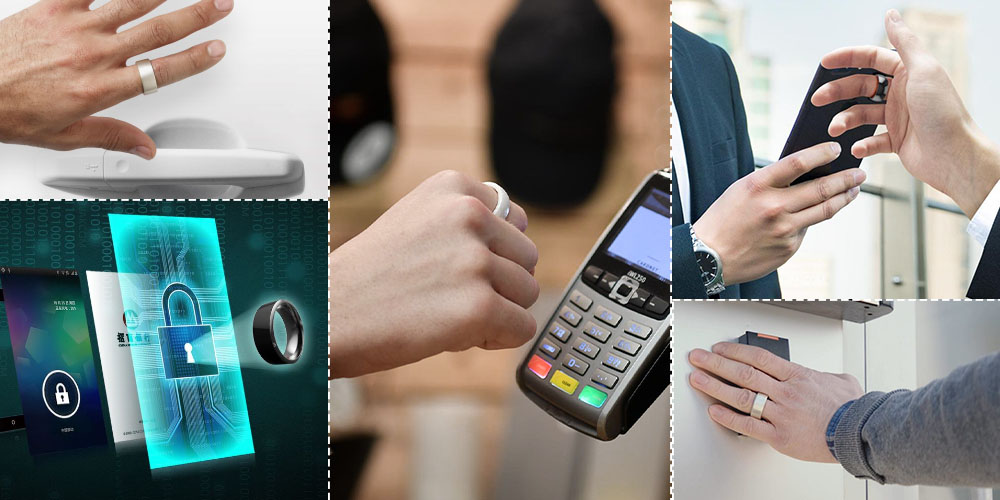 NFC rings can be used in many applications. Connect with NFC-enable smartphones, it can realize various interaction applications. For example, fast open APPs, share Wi-Fi passwords, etc.
Besides, it is also used in access control management, payment, membership management, etc.
In a word, its application almost completely covers areas where NFC tags can be used.
,
Parameters
| | |
| --- | --- |
| Item | NFC Smart Ring |
| Material | Ceramic |
| Color | Black, pink, red, blue, etc. |
| Chip | Ntag213, Ntag215, Ntag216, etc. |
| Type | NFC |
| Craft | silkscreen logo/Laser serial number/UID print etc |
| Working Temperature | -20~+70°C |
| Size | φ16.5 mm, φ17.3 mm, φ18.2 mm, φ18.9 mm, φ19.8 mm, φ20.7 mm, φ21.3 mm (6-12) |
| Data Retention | 10 years |
| Erase cycle | 100,000 times |
| Samples | Free samples are available upon request |