13.56MHz Mini PPS Laundry tag
There are many kinds of PPS Laundry Tags. They operate at different frequencies. They have different sizes and shapes. Now, the RFID laundry tag that we are going to introduce is an HF PPS Laundry tag with a small size.
How small is it? This Mini PPS Laundry Tag is only dia 13mm. And there are two holes that make it convenient to sew on linen, not easy to fall off. Its RF performance is up to the RFID chip that it uses. And you can customize it depending on the function you want to achieve.
,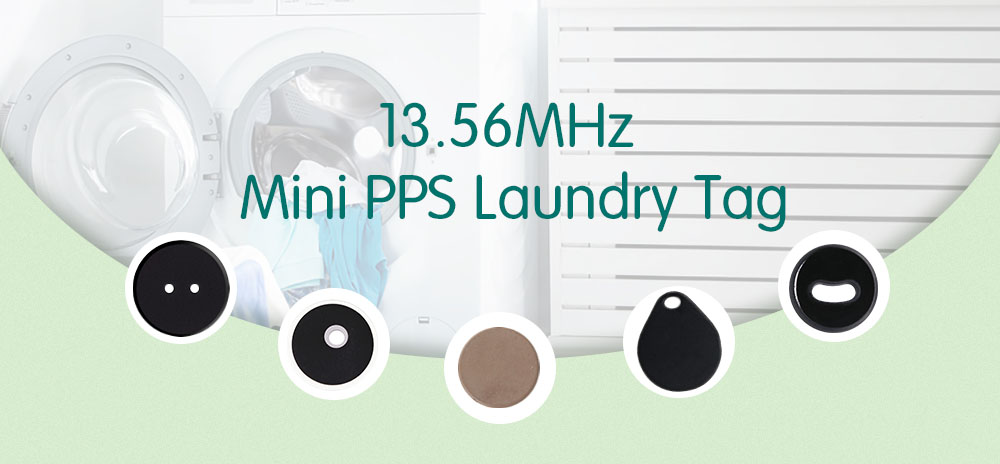 FEATURES
Waterproof & Good insulation performance
High-temperature resistance & Rubbing resistance
Anti-interference design
Near-field multi-label recognition
Pressure resistant & Chemical corrosion resistance
Recyclable for more than 200 times
Support for customization
APPLICATIONS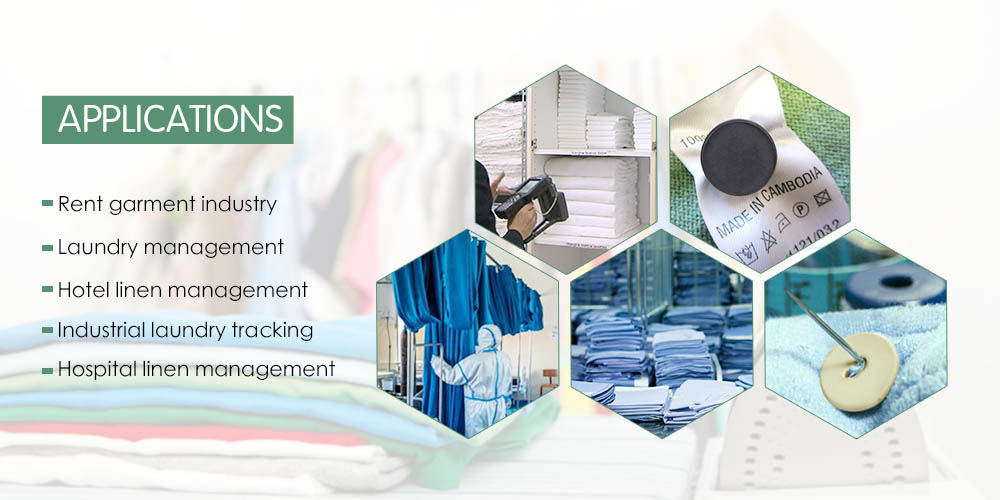 Industrial laundry tracking
Rent garment industry
Laundry management
Hotel linen management
Hospital linen management
Industrial process control system and automation management
Automotive engine maintenance management
Chemical material tracking management
Rigid and durable mechanical products management
Special electrical products and chemical devices management
COMMONLY USED SIZE
Available Shape
Commonly Used Size
Available Chip
φ13mm
Ntag 213/215/216,
MF 1K S50/4K S70,
I code Sli/-S/-X, etc
φ15mm
Ntag 213/215/216,
MF 1K S50/4K S70,
I code Sli/-S/-X, etc
φ18mm
Ntag 213/215/216,
MF 1K S50/4K S70,
I code Sli/-S/-X, etc
20*26 mm
Ntag 213/215/216,
MF 1K S50/4K S70,
I code Sli/-S/-X, etc
φ26mm
Ntag 213/215/216,
MF 1K S50/4K S70,
I code Sli/-S/-X, etc
φ30mm
Ntag 213/215/216,
MF 1K S50/4K S70,
I code Sli/-S/-X, etc
,
Parameters
| | |
| --- | --- |
| Item | 13.56MHz Mini PPS Laundry tag |
| Material | PPS |
| Chip | Ntag213,Ntag215, Ntag216, ICODESLIS, etc |
| Frequency | 13.56MHz |
| Protocol | ISO14443A, ISO15693 (depend on chip) |
| Color | black |
| Size | φ13mm, φ15mm, φ18mm, φ20mm, φ26mm, φ30mm, etc. |
| Thickness | 2.5mm or on demand |
| Washable time | More than 200 times |
| Memory | depend on chip |
| Reading distance | 0-10cm |
| Write Endurance | 100000 times |
| Working Temperature | -30°C to 200°C |
| Data Retention Time | 10 years |
| Samples | Free samples are available upon request |